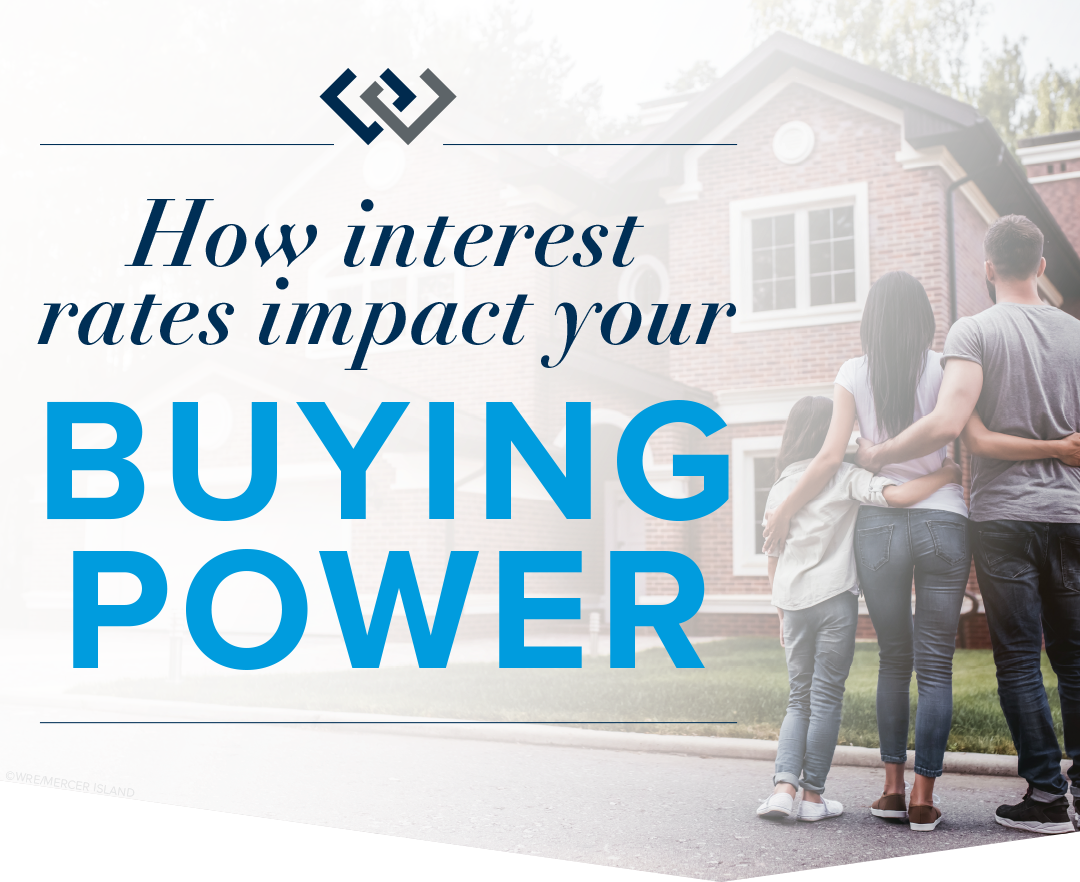 You probably know that interest rates affect your monthly mortgage payments, but most of us aren't aware of just how big an impact they really have on a home loan. Each 1% change in interest rate equates to roughly a 10% change in buying power. This means you can qualify for a much more expensive home when rates are low, whereas higher rates mean you qualify for less home—even though you still pay the same monthly payment.
This first chart shows how much house you can buy for a set monthly payment. If you have $4,000 a month to budget for a house payment (before taxes and insurance), you could purchase a $949,000 house at today's historically low 3% mortgage rate. If rates went up to 4%, the same monthly payment would only get you an $838,000 home. Your buying power diminishes considerably with each bump up in rates.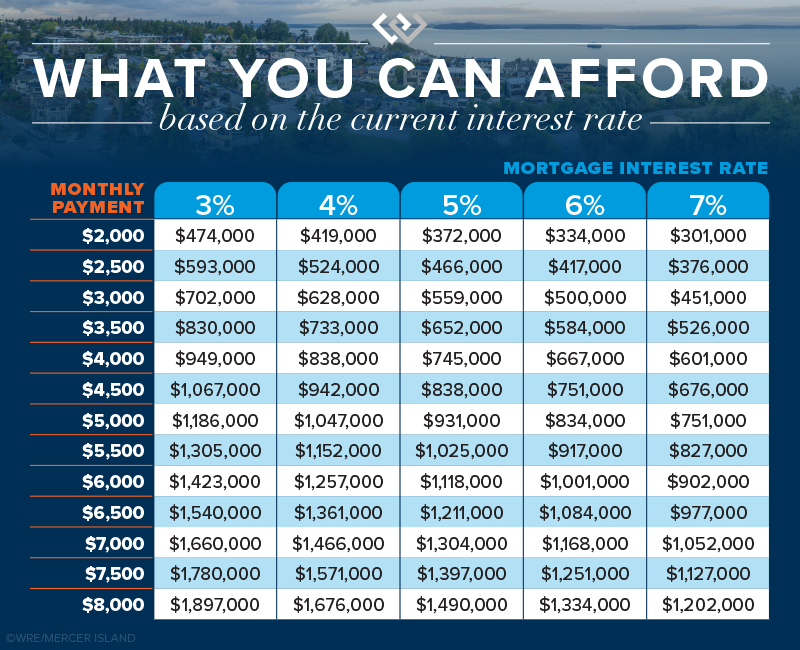 Scrolling down, this second chart shows how interest rates impact monthly payments. If you're purchasing a $950,000 house at today's 3% interest rate, you'll be paying $530 less every month than if you'd bought that same house when rates were 4%. That adds up quick…$6,360 in one year alone! This explains why so many renters are eagerly looking to buy right now, and why homeowners are refinancing at record rates.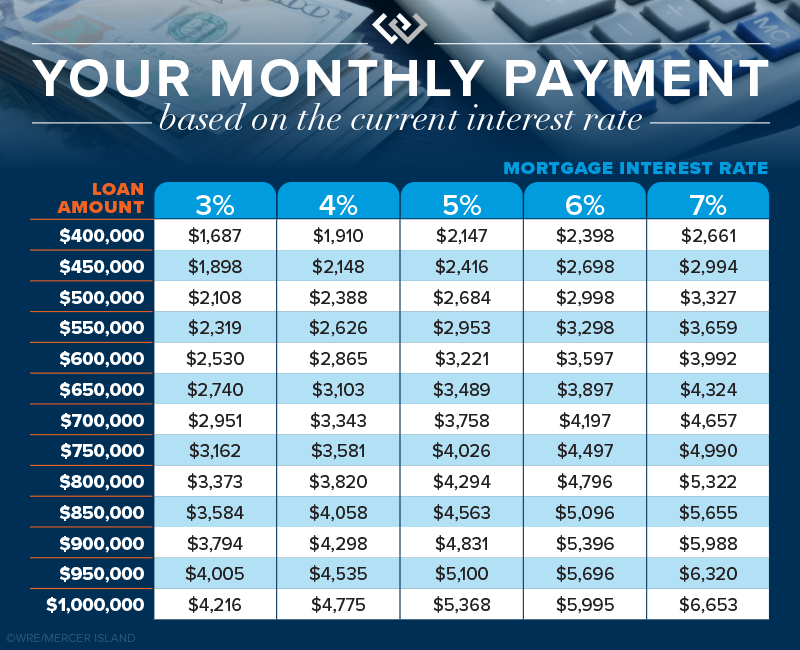 Want to know how you can best take advantage of these historical low mortgage rates? Reach out to me for help evaluating whether it would make financial sense to refinance, buy, or sell while rates are low. I am always happy to be a resource!
---

Find a Home | Sell Your Home | Property Research
Neighborhoods | Market Reports | Our Team
We earn the trust and loyalty of our brokers and clients by doing real estate exceptionally well. The leader in our market, we deliver client-focused service in an authentic, collaborative and transparent manner and with the unmatched knowledge and expertise that comes from decades of experience.
2737 77th Ave SE, Mercer Island, WA 98040 | (206) 232-0446 mercerisland@windermere.com
© Copyright 2020, Windermere Real Estate/Mercer Island.